Over $500 in Prizes up for grabs!
This could be you with over $500 in Cake and Cookie decorating products!!!! I am telling you that one lucky winner will win a MASSIVE prize package from me and some amazing companies! I am in groups and I always see people talking about things they want to do but the thing is sometimes it is hard to know where to start. I WAS THERE!!! Then I started buying a little bit of this and a little bit of that until I built up an arsenal of amazing products. I then went to my YouTube channel to start recording fun tutorials! I got a subscriber, then another, and another! I was kinda freaking out because people wanted to subscribe to me! Quirky, outspoken, and not to mention still learning how to edit, ME! 2017 started and my goal was to hit 5,000 subscribers by my birthday on 12/26 (the day after Christmas). I was on a mission! I brainstormed, baked, bought, filmed, edited, voiceover, uploaded, and then spread tutorial after tutorial on social media. Along the way I found my go to products and that is how this giveaway came together. This is all the amazing products that I use in my cake life and tutorials! The ultimate starter pack!
So without further ado I present to you the "Cakes and Crafts by Kass 5K Giveaway!"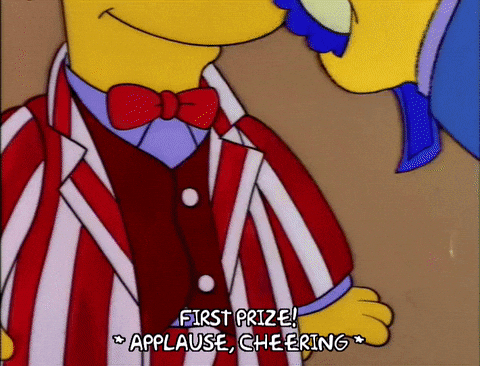 Prize pack is the following:
$66 Value
1 Premium Flavored Wafer Paper Variety Pack 8 small premium icing sheets 1 white and 1 pearl flex frost fabric sheet 1 wafer paper potion 1 clear DecoGel
$60 Value
$30 Gift Card
Custom Cookie Cutters
$15 Gift Card
American Cake Decorating Magazine
$30 Value
1 Year Subscription
$14 Value
3 Pack of PenBlades
$70 Value
20 ounce container of Original Composimold
20 ounce container of Firm Composimold
$55 Value
$75 Value
1 Set of Firm Sugar Shapers
1 Sugar Blade
A Couple Artist brushes
$95
Nifty Fifty Gel Color Kit
This Prize Package is valued at OVER $500!!!!
GO ENTER RIGHT MEOW!!
ENTRY IS ONLY VALID IN THE COMMENTS OF THE YOUTUBE VIDEO!
WHY ARE YOU STILL READING??
CLICK THE VIDEO ABOVE YA WHACK-A-DOODLE!
I MEAN SHARE IF YOU WANNA BECAUSE THAT WOULD BE VERY AWESOME OF YOU!
Bake. Love. Live. Laugh.
Kass